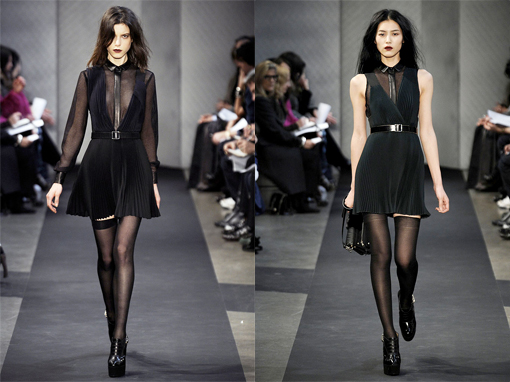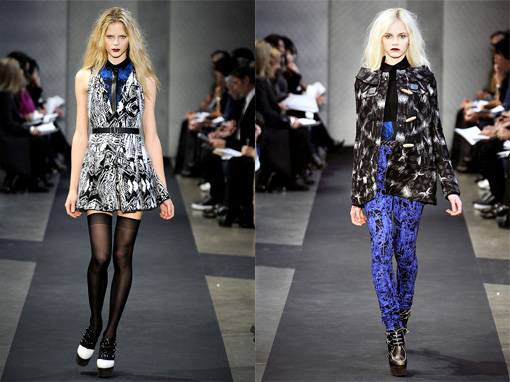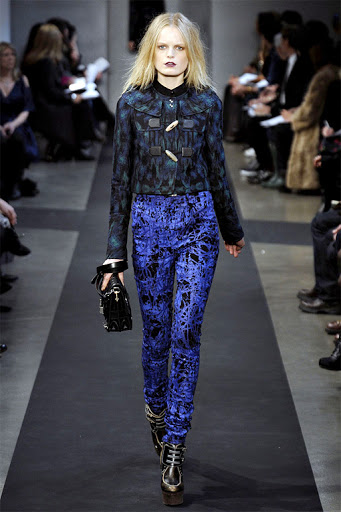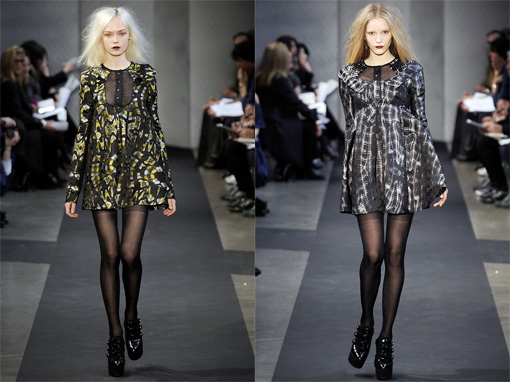 "She's a cool blonde scheming bitch. She makes my body twitch. Walking down the corridor. You can hear her stilettos click. I want her so much I feel sick. The girl can't help it, she really can't help it now. It's like a high school, high school confidential..."
(High School Confidential - Rough Trade)
For fall/winter 2010,
Proenza Schouler
takes us on a journey that we are all familiar with - a little revisit to high school. The playful vibe in the collection is awfully charming. The high-waist patterned pants are uninhibited and young. Hints of leather and fur are added for toughness and interests. We can sense the gradual transition, from geek-chic, through semi-edgy, to ultra-feminine - a whimsical whirlwind experience from Lazaro and Jack.
-Jef